Here's a throwback from 1967, an ad that ran in the Delta Optimist promoting renovations made to the Ladner Hotel.
Originally opened in 1951, the hotel and lounge would go through a lot of owners and management over the decades.
The hotel, later renamed the Village Inn, was home to various drinking establishments including The Grail nightclub at the end.
The place toward the end had troubles, including, a liquor licence suspensions in 2006 by the province following a Delta police undercover investigation, which found drug trafficking and over sale of alcohol.
A decade ago the building underwent a major facelift and the plan at that time was to open a new brew pub. It received council endorsement.
However, asked for its input on the application, Delta police expressed opposition, pointing to the establishment's sordid past.
"In addition, the business formerly located at this site attracted an unsavory clientele, complemented by unscrupulous employees that compounded the crime associated to this type of establishment. Whether the former clientele would return is uncertain, but considering that many were local to the area, it would not be unexpected," said Const. Paul Eisenzimmer in a letter to civic planning staff.
The owner was unable to find a tenant to open a new bar and the premises now have retail stores and office space.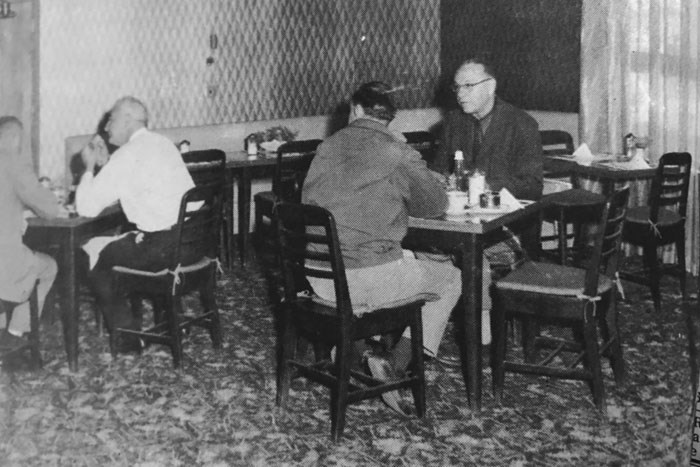 The Delta Room of the Ladner Hotel in 1967