Metro Vancouverites hoping for a reprieve from sky-high rental prices won't catch a break this month.
The average price for an unfurnished, one-bedroom rental unit in the region has climbed to $2,318, up $55 from $2,263 in May, according to liv.rent's latest report.
Since May 2022, the average rent for an unfurnished, one-bedroom unit in Metro Vancouver has increased by $302.
Rental prices in the region saw two consecutive price declines in February and March but the top five priciest markets were located in the Lower Mainland. Costs increased in April, climbing by $55 to $2,208.
Liv.rent says that the rising rental prices have coincided with the beginning of the busy summer renting season.
"Despite a recent halt to the Bank of Canada's interest rate increases, prices remain high across Canada this month," note the report's authors.
"Demand is still high in Canada's major rental markets, so it's looking like prices will continue to rise or at least hold at their current levels throughout 2023."
Canada's top five priciest markets are located within Metro Vancouver this month.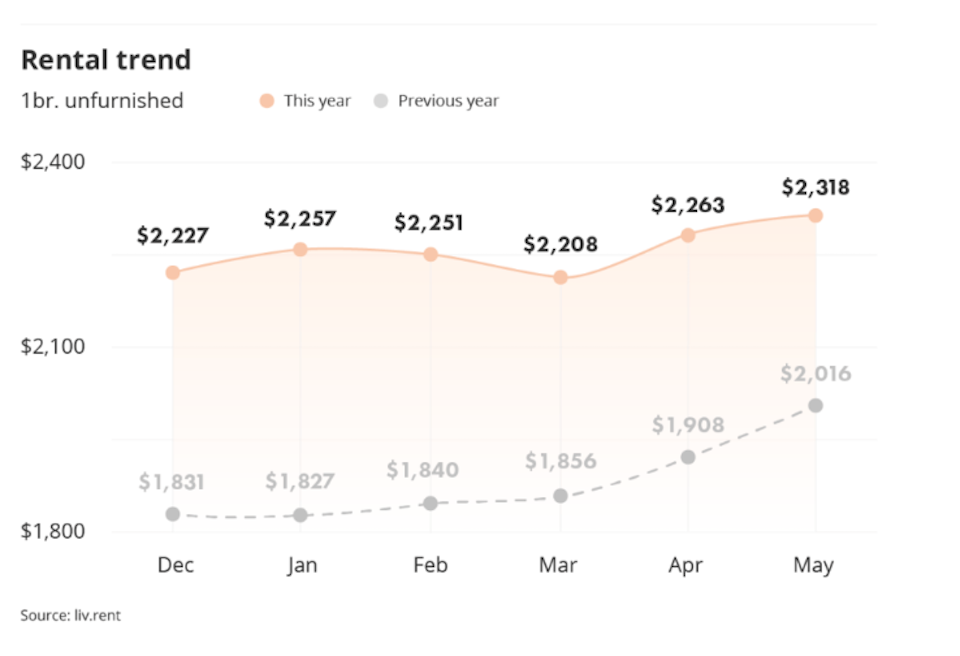 Metro Vancouver apartments for rent: Average rent by listing type
Several Metro Vancouver municipalities saw fairly substantial changes to their average rental prices for unfurnished, one-bedroom units this May.
West Vancouver had the most expensive prices for one-, two- and three-bedroom unfurnished units. Prices for an unfurnished one-bedroom unit climbed to $3,003 this month.
The City of Vancouver also saw its prices increase to $2,541 for the average one-bedroom, unfurnished unit. North Vancouver followed in second, with prices increasing to $2,522.
Despite seeing an overall decline in prices, Burnaby had the fourth-priciest pads, with one-bedroom, unfurnished units averaging $2,350. Richmond's prices were only slightly lower, averaging $2,324.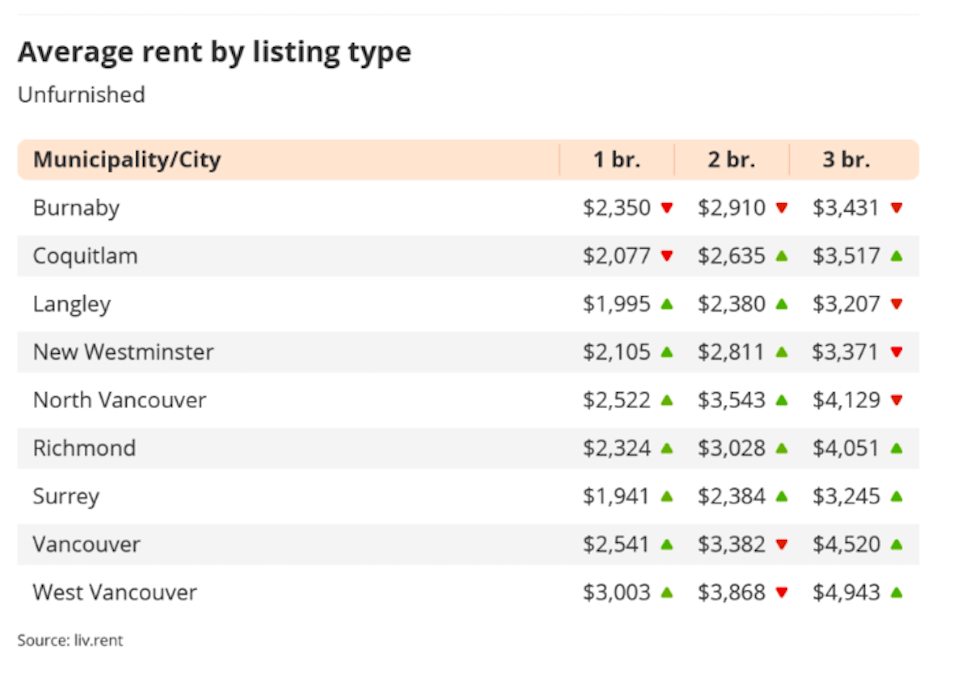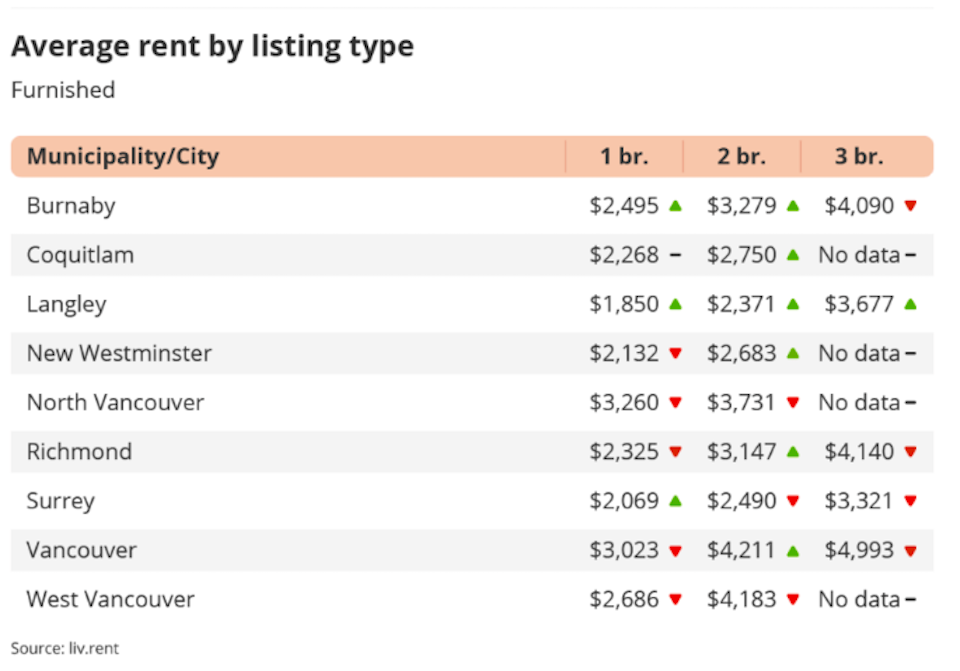 Vancouver rent by neighbourhood in May
Renters looking to score a one-bedroom option for under $2,000 in the city won't have many options this May.
West Point Grey/UBC is Vancouver's most expensive neighbourhood, with an average of $2,815 for an unfurnished, one-bedroom unit. Downtown Vancouver units aren't much cheaper, with prices averaging $2,731 per month for new listings.
Kitsilano prices averaged $2,564 for unfurnished, one-bedroom units, while Mount Pleasant prices averaged $2,523.
The same type of unit rents for an average of $2,003 in Vancouver's cheapest neighbourhood, Renfrew-Collingwood.