North Delta's Danielle Kisser is just one of many local athletes whose dreams of competing in Tokyo this summer were dashed when the COVID-19 pandemic hit.
Kisser, who has dwarfism, is a swimmer in the Canadian National program.
She was set to go to the Canadian trials to earn a spot on Canada's Paralympic team, but when the pandemic hit, the pool closed in Montreal where she lives, swims and goes to university. She came home and has been staying with her parents trying to train as best as she can and remain focused on what lies ahead.
"With the Paralympics being postponed until 2021, it's nice to know that as an athlete we can focus on staying safe and healthy, instead of worrying about getting ready for a major event," she said. "Now being someone who has a hard time sitting still, I needed a project. I wanted to build something in my backyard, and I wanted to do it in order to be able to achieve an end result. We don't know when the world is going to open up again, and there are so many unknowns…. so I wanted to do something where I could achieve an outcome."
She decided to build herself a swimming pool.
"I didn't tell anyone I was building it. I can be quite dramatic and I like doing things in a big way," she said. "I also have a Youtube channel, so I filmed the whole process and it was so much fun to be able to challenge myself in this new way.
"The pool turned out great, and because we don't know when we will be able to go back to our actual pool, this gives me a great opportunity to keep training towards Tokyo."
Kisser started swimming with the Sungod Swim Club in 2008.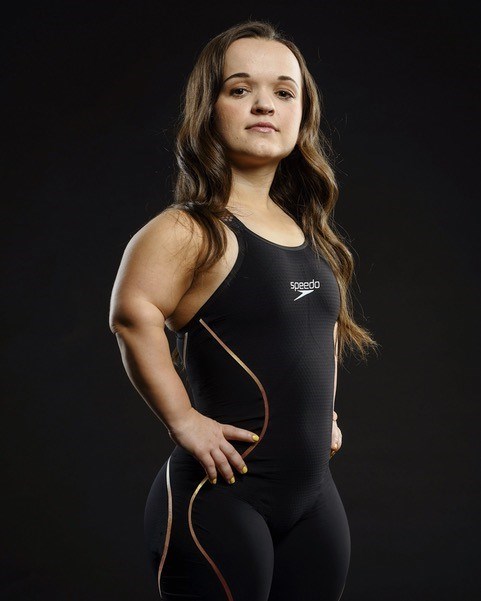 She also played soccer, softball, and basketball.
"Although as we got older, my size was preventing me from keeping up and I was starting to get left behind," she said. "Then I joined my brothers' swim club, and the coach that was there at the time knew a lot about Paralympic swimming. The rest is history."
She went to her first nationals nine months later, represented B.C. at the Western Canada Summer Games in 2011, and later that year, represented Canada at the Para PanAmerican Games in Guadalajara, Mexico where she won her first international bronze medal in the 100m breaststroke.
In 2012 she missed making the London Paralympics, but the following year went to the World Championships, placing fifth in the 100m breaststroke.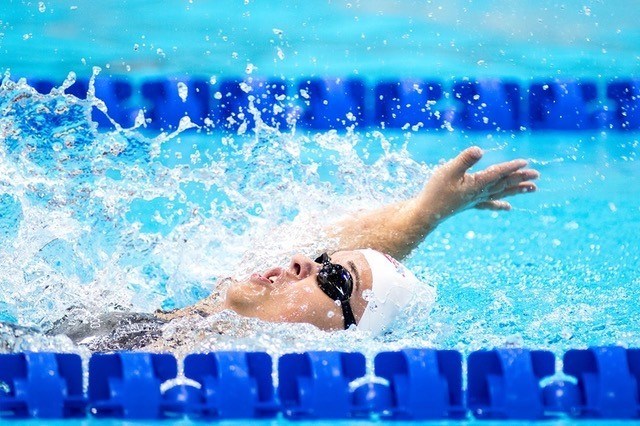 In 2014 she went to the Para Pan Pacific Championships and won bronze in the 100m breaststroke.
Then in October of that year, her family made the decision to have her legs straightened.
"The procedure's called a double leg osteotomy, which is a common procedure for most people with dwarfism," Kisser said. "I was in full leg casts for three months, and in a wheelchair for four months. I had to re-learn how to walk and my bones took a lot longer to heal than expected. Because of the long recovery, this prevented me from making any national teams during the 2015 season."
After graduating from Burnsview Secondary in 2015, she took a year off to train for the Rio Paralympics, but due to her surgery the previous year, missed making the team.
"After that, I knew that I still wanted to give it another try and keep swimming to make Tokyo, so I moved to the National Training Centre in Montreal," she said. "At the same time I started studying at Concordia University, and I am currently working on my Linguistics degree — I want to be a speech pathologist and work with young kids one day."
She said moving to the training centre has given her the best opportunity to train in a high performance environment, be around high class support staff, and have like-minded teammates who are all training towards the same goal.
"I've missed the last two Paralympics, and I have had six years of setbacks that have hindered my performances in the water… so I really don't want to let anything else get in the way of achieving this dream," she said.