Another townhouse project is proposed for a busy stretch of Delta roadway.
An application has been submitted for a 56-unit development at the corner of 116th Street and 72nd Avenue where nine single-family lots were purchased and consolidated.
The rezoning application in the 1100-block of 72nd Avenue, which would also see a variance on the minimum setback from the legal centerline of 116th Street, would have the townhomes constructed in 11 buildings.
The application by Gurcharan Minhas still has to be considered by council.
More such applications could be coming as homes along the strip have been put up for sale for land assemblies.
Two other townhome developments have been built nearby recently with a 60-unit development at the corner of 112th Street and a 40-unit development across the street from the latest application, also located at the corner of 116th Street.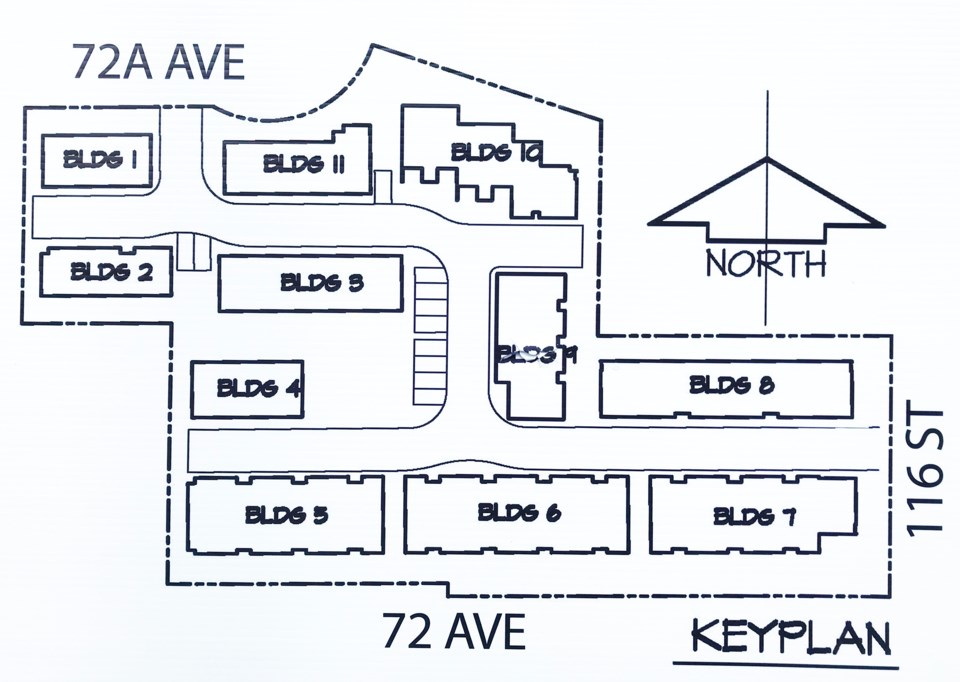 The city has been eyeing more high density along the strip, having created a 72nd Avenue revitalization bylaw which provides tax incentives for "investment in higher density townhouse developments through lot consolidation."
Meanwhile, the city is planning a series of road upgrades for 72nd Avenue, which sees up to 28,000 vehicles daily.
Costing $4.5 million, the first phase of the project will commence later in 2020 from the BNSF overpass to 115th Street.
The second phase, which would cost an estimated $4.3 million, would be undertaken from 115th to 120th Street in 2021.