Factors such as zoning and land-use restrictions, planning delays, development cost charges and more are "barriers to building" that are adding around $644,000 to the cost of a typical detached house in Metro Vancouver, according to a new report.
In Through the Roof: The High Cost of Barriers to Building New Housing in Canadian Municipalities, Toronto-based economic think tank C.D. Howe Institute surveyed metropolitan regions across the country and found that the Vancouver Census Metropolitan Area (CMA) is by far the most expensive in which to build a new single-family home.
Report authors Benjamin Dachis and Vincent Thivierge said that various factors amounting to "excessive restrictions" were playing into the additional cost of approximately $644,000, or about $322 per square foot, for a typical 2,000-square-foot house.
That's more than twice the average of the eight "most restrictive" cities, which was $229,000 in additional costs, and way above the overall Canadian average of $113,000.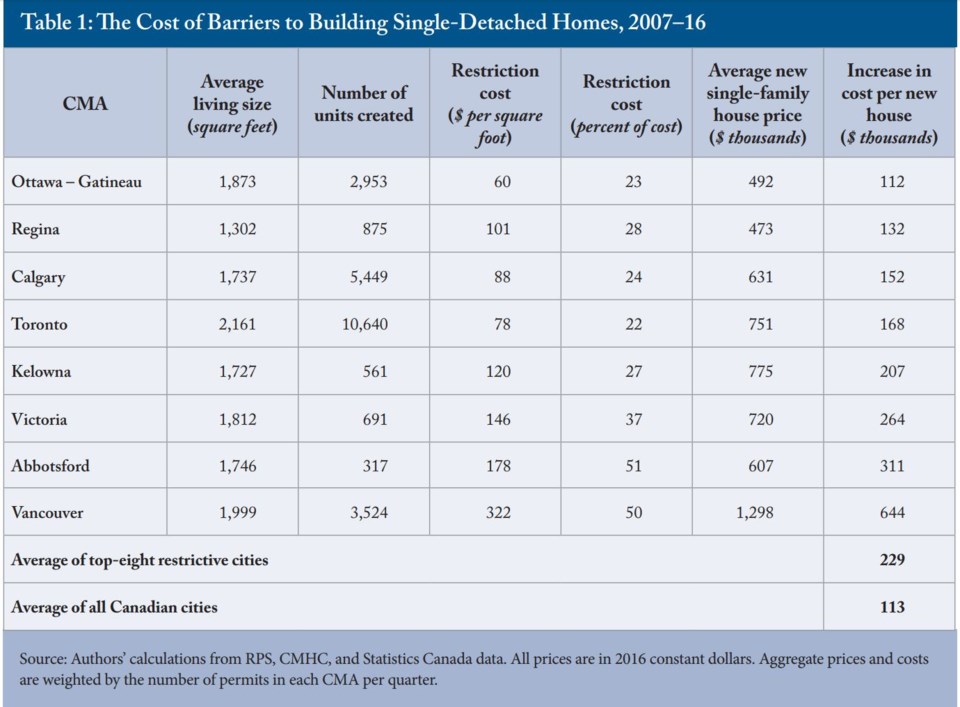 The report said that the barriers to building made up around 50 per cent of the total market price of new houses in the Vancouver CMA, compared with about 20 per cent in the Greater Toronto Area.
B.C. regions took Canada's top four places with the biggest price barriers to build a detached house, with Abbotsford-Mission in second place, followed by Victoria CMA and Kelowna CMA.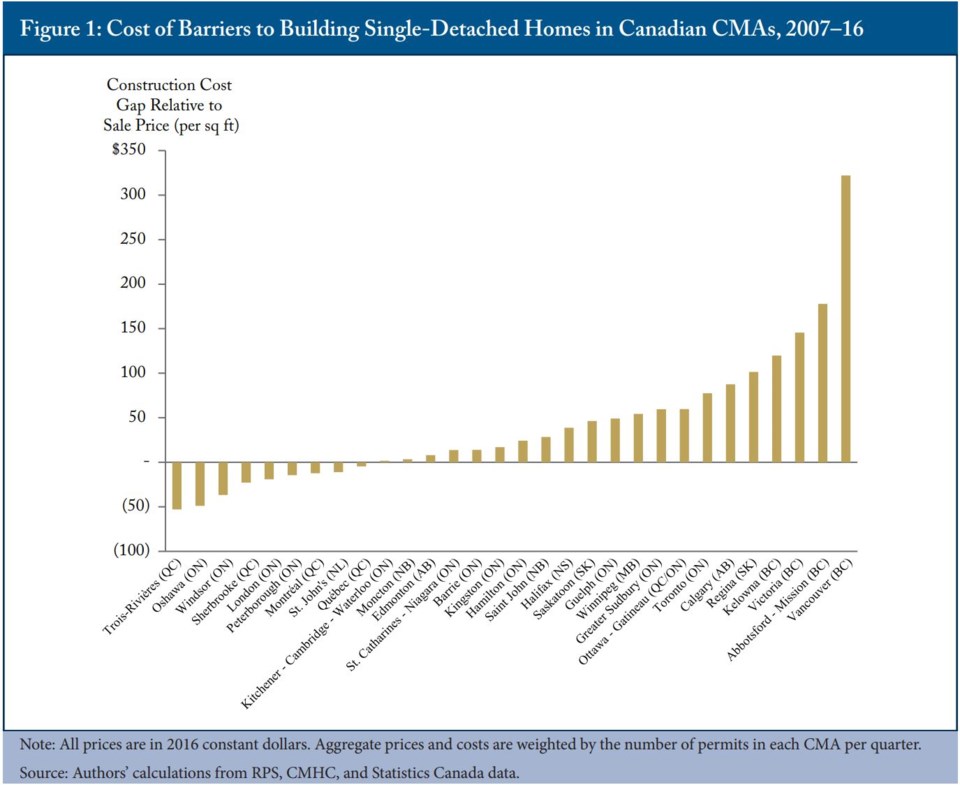 The report said, "It is no surprise that Vancouver has the highest barriers to new construction, as many municipalities throughout the region have adopted strict zoning rules that limit neighbourhood density."
The authors added, "Municipalities and provinces across Canada can take steps to reduce the economic cost of restrictions on new building. Municipal governments and provinces should enable more housing construction by taking steps such as easing restrictions on developing agricultural land, simplifying and updating zoning bylaws, and reducing development charges."