There was no provincial championship or trip to nationals on the line. Just a couple of keen local girls fastpitch teams trying to salvage what's left of their season after seeing much if it wiped out by COVID-19.
The 2004A Delta Heat ended up taking a pair of hard-fought and entertaining games from the 2003B South Delta Invaders on Sunday at Hawthorne Park but the score was irrelevant to the fact these girls were getting a chance to play again.
The 2020 season was shutdown back in March and didn't start up again until mid-June when Softball BC's "Back to Bases" return to play plan was launched. "Inning Four" (the fourth of five phases) was given the green light last week by the provincial organization. It means an expanded schedule, within cohort groups of up to 100 players from neighbouring associations, can be played over the next month.
The Heat will now get a chance to see the likes of the White Rock Renegades and Storm after a steady diet of teams from within Delta.
"Even if we get four to eight games in over the next month that would be great," said head coach Chris Ainge, who is awaiting approval from Softball BC on his proposed cohort group. "We have played the '04 Invaders a couple of times and the '03 Heat and '03 Invaders probably four or five times each.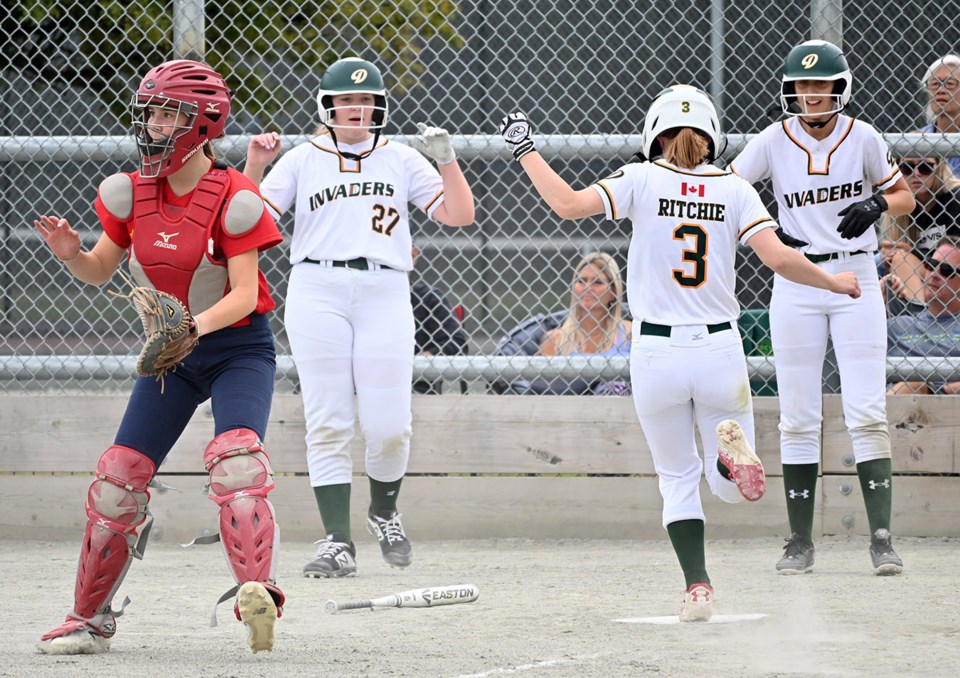 "It's just good to get out and get some games in. You know what it's like just practising all the time. It just gets stale. There is only some much batting practice and Infield and outfield (drills)."
The Heat entered the campaign with hopes of reaching nationals in what was their final year at the U16 level. Now they will head to U19 in 2021 for their first of three seasons of eligibility.
"This was kind of our year to see if we could do well and match the likes of Fusion 2004," added Ainge. "I have a great group. Good group of girls. Good group of parents. I like that fact we have been trending up the last few years.
"Seeing this improvement gives them a little bit extra when it comes time to training. Maybe they are looking at scholarships. These girls are going into Grade 11 and this is the time (college) coaches will start looking to make contact."