For 40 years, M&M Food Market has shared its passion for food with Canadians. Now, the trusted Canadian brand is offering you the opportunity to pursue a passion project of your own.
As part of a consistent effort to grow across the country, Canada's leading frozen food retailer is looking for enthusiastic Franchise Partners to launch the brand into new communities, including Tsawwassen.
This franchise opportunity is ideal for entrepreneurs looking for a turnkey business opportunity with a proven track record of success. With this in mind, here are just a few of the many benefits of owning your own franchise with M&M Food Market.
A proven track record of success
Since its humble beginnings in Ontario in 1980 as M&M Meat Shops, M&M Food Market began with a goal of offering high-quality foods with exceptional value. Though its name has changed, its dedication to this goal has not.
Today, the company is Canada's largest frozen food retailer, with nearly 3000 locations coast-to-coast, offering just over 450 premium frozen products.
The brand's success is largely due to its commitment to quality. M&M Food Market sources only the highest quality ingredients for its products and ensures that all products are free from artificial sweeteners, colours, and flavours. This commitment to quality has earned the brand a loyal following of customers across the country.
With a growing customer base and a proven history of success, the brand is poised for consistent growth in the coming years, making opening a franchise a promising endeavour.
Innovative measures to stay ahead of the curve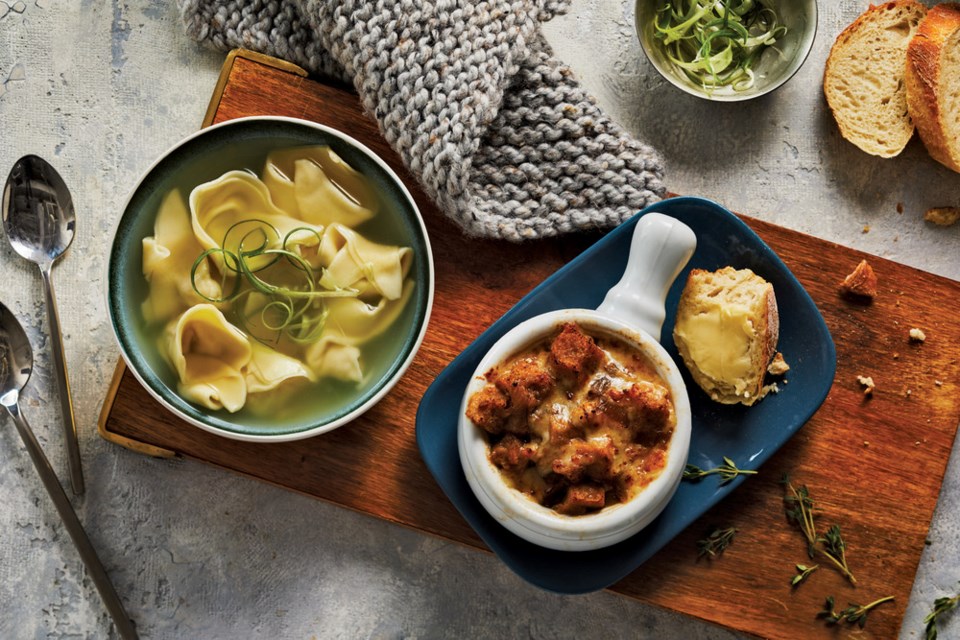 Innovation is at the heart of the M&M Food Market business and remains one of the keys to the brand's resilience through uncertain times, including new initiatives to meet the evolving demands of Canadian customers, allowing it to stay ahead of the competition.
For example, a revamp in 2016 brought significant changes, including a new name to reflect its increasingly diverse product portfolio, new packaging, and an open-concept shopping design.
These new offerings also included introducing vegetarian and vegan products to meet the evolving dietary preferences of their customers. The brand also unveiled an industry-leading eCommerce website for convenient online shopping, allowing customers to shop right from the comfort of their own homes.
In this way, M&M Food Market Franchise Partners can expect diverse revenue streams to accommodate a wide array of customers.
Support every step of the way
In addition to providing excellent service to customers, M&M Food Market is committed to supporting its Franchise Partners. The brand knows that franchisees are crucial to its continued success, and it goes to great lengths to provide them with the resources and support they need.
Franchise Partners receive comprehensive training on all aspects of the business, both in-class and on-site, to ensure they are fully equipped with the knowledge and skills they need to run a store. Moreover, business experts, area managers, and the Head Office team are available to ensure they will always have support.
M&M Food Market understands that continued support is necessary for growth. One of the benefits of joining an established brand is access to extensive marketing and advertising. Franchise Partners have access to an in-house marketing team, regular branding campaigns, and flyers sent directly to customers weekly.
Now is the best time to consider opening a new location in Tsawwassen. For a limited time only, eligible Franchise Partners will receive up to 50 per cent of the construction cost of their new store, allowing them to get started with a discounted upfront investment.
Open a new M&M Food Market store in the community
M&M Food Market has become a trusted name for family dinners, special events, and everything in between. Local residents have relied on it for decades to provide restaurant-quality food at home-cooked prices.
The company's demonstrated history of commitment to quality has resulted in Canadians welcoming the brand into neighbourhoods across the country.
Whether you're an exciting entrepreneur looking to own your own business, a professional ready to switch careers, or an investor seeking to diversify your portfolio, this opportunity is not to be missed.
Please contact Liz Riley at lizr@mmfoodmarket.com or call 905-914-2420 to learn more about the opportunity to launch an M&M Food Market store in Tsawwassen.