Untreated hearing loss can lead to withdrawal and social isolation, impacting our mental health.
With the holidays around the corner, don't let your hearing struggles keep you from enjoying time with your loved ones to the fullest.
This Black Friday, HearingLife is offering an exclusive opportunity to secure hearing aids at discounts of up to $2,000 on the latest hearing technology.
With an unwavering commitment to delivering the perfect hearing aid tailored to your lifestyle and budget, HearingLife's offer is your gateway to enhanced hearing and improved quality of life.
"We understand that hearing aids are an investment, and want to make hearing healthcare attainable by all," Katie Koebel, senior manager, audiology at HearingLife.
"By offering a significant discount and offering payment plans, we want to reduce the financial burden of making this important investment in your hearing healthcare and overall quality of life."
The hearing care professionals are well-versed in hearing aid coverage programs that are available in each process and can help you with the application process.
Each person's hearing needs are as individual as a fingerprint. HearingLife offers a network of over 300 locations in Canada staffed by licensed hearing professionals who receive ongoing training to stay up-to-date with the latest advancements. They provide same-day hearing test results, offer the latest hearing aid technology, free hearing tests, personalized care, free hearing aid trials, and family-friendly locations to support individuals with varying hearing needs and budgets.
This means that the care you receive at your local HearingLife location is unmatched.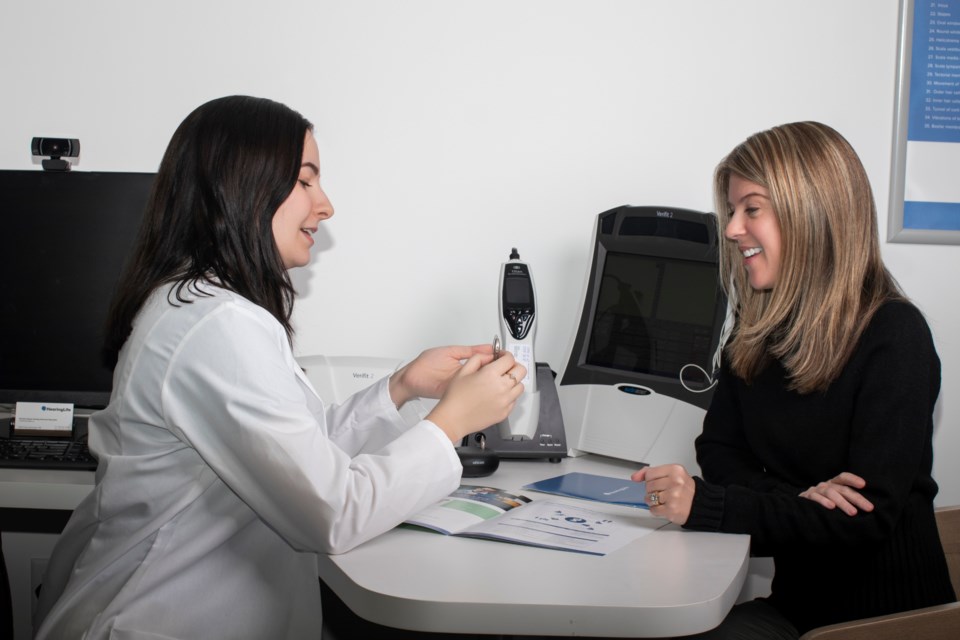 The purchase of hearing aids is a significant investment, both in terms of finances and time, and simply buying top-of-the-line technology doesn't ensure optimal hearing. Hearing aids need specialized fine-tuning by a professional, involving precise testing, feedback incorporation, and regular follow-ups to realize their full potential and adapt to changing needs over time.
"One of the first steps in your journey with us includes a detailed case history. This helps us to establish what your unique hearing needs are, as well as what kinds of noise exposure or other hearing trauma you have experienced," Koebel says.
"Hearing healthcare is not one-size-fits-all, and by listening to our clients and asking questions, our hearing healthcare professionals can recommend the right solution for your unique hearing and financial needs."
HearingLife also offers a comprehensive regular full-service warranty, which includes free batteries and maintenance.
"To get the most out of your hearing aids, ongoing care is needed. Over time, your hearing or hearing needs may change. By adopting a regular appointment schedule, as well as offering walk-in hours at each clinic for any issues that may arise, we ensure that your hearing aids continue to work optimally for you," Koebel says.
HearingLife ensures that hearing aids remain effective by accounting for changes in individual hearing over time. These sophisticated devices are exposed to daily wear and environmental elements, potentially causing damage.
To address issues promptly, HearingLife offers daily walk-in hours and a responsive telesupport team reachable via phone or online chat. This proactive care and quick response to concerns guarantee that hearing aids continue to meet users' evolving hearing needs throughout their lifespan.
HearingLife is in your neighbourhood with three clinics in Delta. Find a clinic near you at www.hearinglife.ca and make an appointment today by contacting 1.888.514.9515