The early morning bite is hopping, you've fired up the boat and your rods are ready for the take.
You, however, are dozens of miles up river at the closest marina to the ocean.
And that's if you've lucked out and found a marina with moorage – a big if given the severe lack of space across B.C. and Washington state.
If that's the case, consider a hop, skip and jump over the border – or roughly an hour by car – to the Point Roberts Marina, where virtually none of these headaches exist.
"We are one of the few marinas on the West Coast where moorage is available," explains marina manager Zihao Ding. "A lot B.C. marinas are not near the open ocean, so you have to traverse 30 to 40 minutes along a channel to get to open water. We are right by the Strait of Georgia, so you are on the open ocean in two minutes and you're fishing within five minutes."
Cost, convenience, availability and tranquility – the advantages found in Point Roberts are many.
The sheer availability of moorage is the obvious starting point. Then there's the price, which has remained unchanged since 2017 – moorage is half the cost of what's found in Seattle and significantly less than sticker prices north of the 49th parallel.
Port Roberts Marina can take almost any size vessel, ranging from a 15-foot fishing boat to an 80-foot yacht. Fuel is available on site, along with a full shower set up, laundry, pump out, garbage service, boat repair maintenance, dry storage and trailer storage service, which is free for annual members.
And a new restaurant and pub are coming this summer.
"In the summer, it almost never rains here – it's just the open ocean and shades of blue and green everywhere as you drive through Point Roberts," Ding explains.
Once on the water, the world is literally your oyster. Ten minutes after firing up your boat, you are in prime crabbing and fishing territory with bald eagles and orcas galore dotting the coastline.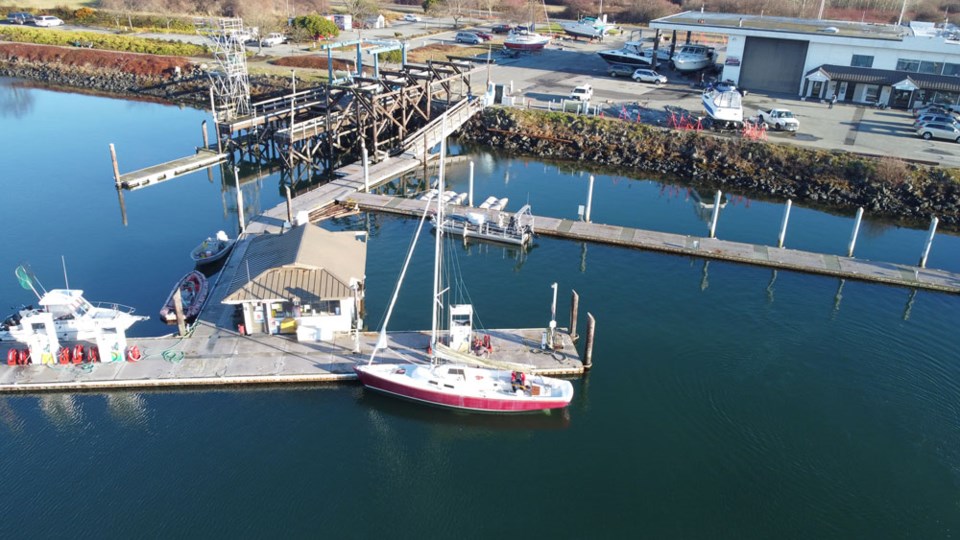 A weekend trip can provide idyllic island-hopping opportunities, as Point Roberts Marina offers reciprocal moorage and seasonal deals at neighbouring islands in the area.
"Within the first hour you've got your fishing poles out, your Apple music is on and you can cook up your breakfast in your boat," Ding says.
And when you're not on the boat, there are numerous cost savings particularly for Canadian travellers: cheaper fuel for your vehicle, cheaper groceries and discounted rates on spirits.
The many moorage offerings at Point Roberts Marina are offered across monthly, annual or semi-annual packages.
Those who sign up for moorage this summer can take advantage of extended annual membership savings that see members get 12 months of moorage for the cost of 10.
"The main thing about Point Roberts is that it's quiet," Ding explains.